salam...
dah lama Akie tak berblogging..windu sesangat lak!
terasa pelik lak...hahaha![tak tahu sebab apa gelak!]
tiba2 rasa tak tahu nak tulis apa..huh~
hah!!!sebelom cuti hari tu Akie sibuk tolong Cikgu Lizam
kat bilik SPBT...
ingatkan lepas periksa akhir tahun dah tak jumpa lagi
buku teks...tapi memang tak boleh nak dipisahkan!
sekarang lak Akie sibuk pergi tuisyen kat Teroka...
budak yang sama sekolah dengan Akie cuma Angah [Haziq Miskam]jer...
tak nampak lak orang lain...
selain 2 ada Nuha[kawan Zue] dengan kakak tiri angah...
yang lain langsung tak kenal lagi2 boyz...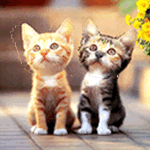 awal bulan disember ni kawan2 Akie dah rancang
nak hang out kat bandar...haha~bandar Segamat je kot!
Akie harap kami akan berkawan sampai ke hujung nyawa kami~ceh!!!

indahnya hubungan antara sahabat!
I love you allz!!
Cik Zue yang Terbisa...wakaka!
hanya kami2 sahaja yang paam[gurau je!]
Cik Ana giler!!!Dia sendiri yang mengaku dia gile!
sah memang gile!
Cik Nina yang TERbaik!!!!Baik ke??
Cik Pah!!!minah mereng sedunia!!!kah3
Cik Aunie si Galah!!!!Gagah gak taw!!ho3
Cik Ayu yang ayu!!!
Cik Nab the huru hara!!!ye ke?!
Cik Tkah de Itik's Mom!!!kuekk!
Cik Elia My Sis!!!
and Cik Acha..sorry no picture!!!